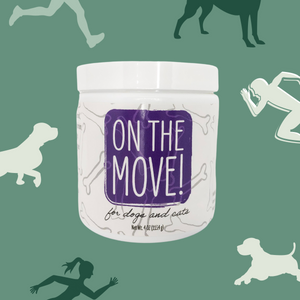 On The Move | Joint Supplement
On The Move is a hip and joint supplement created by

 Wildly Blended.



Incorporating On The Move in your dog's bowl can decrease pain from hip dysplasia and arthritis. It promotes production of collagen and reduces the risk of bone loss.

We highly recommend this supplement for working dogs or dogs participating in dog sports.
---